Erasmus+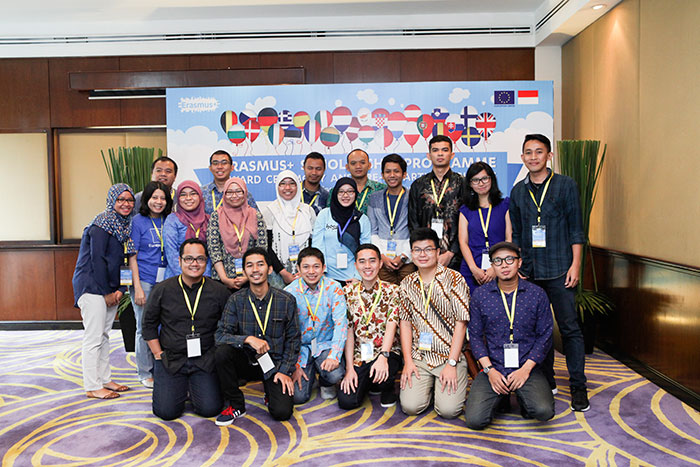 Currently, we experience Europe without borders; an implemetation of free movement of people and goods among the European Union, and facilitates work and study abroad. We have seen more openness in Europe, empowering an increasing number of young Europeans to take advantage of all that Europe has to offer. Certainly, for the 9 million people who have gone abroad supported by Erasmus+ and its predecessor programs over the last 30 years, life in Europe with closed borders is almost unimaginable.
The Erasmus+ program is managed by the European Commission (the EU's executive body), the Education, Audiovisual, and Culture Executive Agency (EACEA), a series of National Agencies in Program countries, and a series of National Offices in some Partner countries.
Erasmus+ brings such opportunities to all - students, staff, trainees, teachers, volunteers and more. It's not just about Europe or Europeans either - with Erasmus+, people from all over the world can access opportunities. There is no bond applied for the awardees to return to their home-country and/or working in a specific organization after finishing their studies.
In 2016, more than 160 Indonesian students have been awarded scholarships under the Erasmus+ (Erasmus Plus) Programme of the European Union (EU), which was more than 40% than the previous year. Students travelled to various EU Member States to undertake a Bachelor, Master, Doctorate or Post-Doctorate studies in Europe, either full degrees or short-term exchange programmes. Majority of students and scholars were part of the International Mobility schemes and some of them are studying in at least two different universities located in two different European countries. Since 2004, more than 1,200 Indonesian students have benefitted from EU's Erasmus+ scholarship programme.
In total, the number of Indonesian students studying in Europe by the end of 2016, including self-funded students, had reached almost 6,000 people which were three times higher than in 2011. In total, almost 9,000 Indonesian students are currently studying in Europe.
In addition to Erasmus+ Scholarships, the EU – in collaboration with ASEAN – is also providing 500 scholarships for ASEAN students through the EU Support to Higher Education in ASEAN Region (SHARE) programme. The first and second batches of 150 Awardees have been selected to undertake their studies in universities across ASEAN countries. Further information about the scholarships can be found in: http://share-asean.eu/activities/scholarship/
How much is the scholarship worth?
Erasmus+ is a full-coverage scholarship programme – covering tuition fees, living costs and return airfares.
EMJMD: € 24,000 per student for a one-year course (travel expenses, tuition fees, monthly stipends, accommodation, etc) or € 48,000 per student for a two-year course.
EMJD: € 60 000 to € 130 000 Euro for three-year Joint Doctorates
When is the deadline for applications?
Vary from one EMJMD / EMJD to another, the application open from September until December each year. Please check individual EMJMD and EMJD programmes for further details.
Erasmus+ also provides funding for university partnerships
Capacity Building of Higher Education (CBHE)
International Mobility for Students and Staff
Jean Monnet